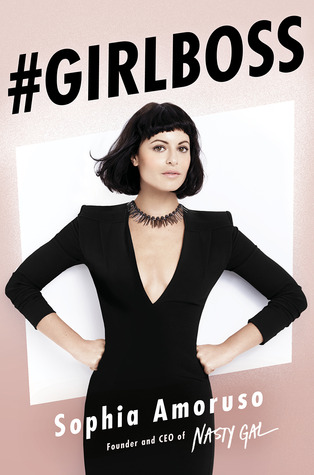 Publisher: Portfolio Hardcover
Release Date: May 6th, 2014
Pages: 256
Source: Library
Rating: 4.5 out of 5
1. #GIRLBOSS is written by someone who didn't go to college. Before you back away from this book, hear me out with my nine other reasons.
2. #GIRLBOSS is bad-ass, and inspires me to be a bad-ass myself. One who can conquer ANYTHING.
3. Sophia Amoruso is so hilarious. I ACTUALLY laughed out loud on pretty much every page. In public.
4. #GIRLBOSS gives really great advice on, sure, business and getting jobs, but STREET SMARTS too.
5. #GIRLBOSS really resonated with me in that it makes me want to be productive ALL THE TIME. DO ALL THE THINGS.
6. The book is pink. How can you not??
7. #GIRLBOSS taught me that no, you don't have to go to college if you don't have to, and that you can still be a #GirlBoss without a college degree.
8. #GIRLBOSS taught me how to appreciate what you have and use it. Don't waste it.
9. #GIRLBOSS taught me that #GirlBosses aren't superhuman. They're just like you and me.
10. #GIRLBOSS inspired a confidence in me for my future.