How is November over already over?! It was my birthday and then all of a sudden it's December? Sigh. Well, I had a pretty great reading month; even though I had tons and tons of college apps, I also had tons of no-school days! Time to wrap-up what I read this month!
Top Book of November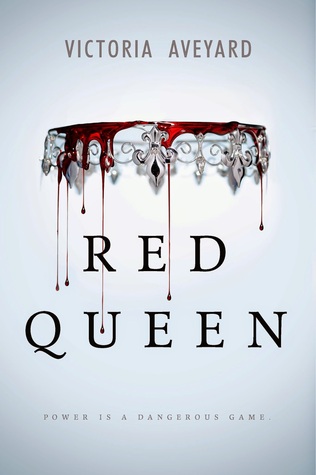 Red Queen by Victoria Aveyard was my favorite book of the month! This book doesn't come out until February 2015, but it's SO DARN GOOD, you guys. It's basically Throne of Glass meets The Hunger Games.
Other Reads from November
1. Shadows by Paula Weston – 4 stars
2. Even in Paradise by Chelsey Philpot – 4.25 stars 
3. A Thousand Pieces of You by Claudia Gray – 4.5 stars 
4. This Night So Dark (novella) by Amie Kaufman and Meagan Spooner – 3.5 stars 
5. This Shattered World by Amie Kaufman and Meagan Spooner – 2 stars 
That's it for me! I hope everyone had a fabulous reading month! What did you read in November?