**Thanks to Simon & Schuster for providing me with a copy of Compulsion in exchange for an honest review**
I recently read
Compulsion by Martina Boone
and I don't know, I didn't like it much.
I was really looking forward to this one because there was quite a lot of hype surrounding it, especially with the author's writing style, exact precision with the setting, etc. AND THE COVER. So pretty!! Unfortunately, I just didn't click with it. Honestly though, I don't think it was just this book. I think it's Southern Gothics in general.
For Compulsion, the paranormal aspects were actually pretty interesting. I usually despite the paranormal aspects in SG books, but it worked pretty nicely in Compulsion. What kind of killed it for me was the romance. The love interest, Eight, reminded me so much of Daemon Black! Bright green eyes, swoon-worthy, and very push-pull. The sexual tension got really annoying for me really fast and I felt zero chemistry.
Also, while the family history plays a huge part of the story, it played  too much of a part in the story that it drew away from the main character, Barrie. I love strongly developed main characters, but I felt like I didn't get to know Barrie because the author focused so much on the three founding families on the island. Eventually, all of the names started blending together and I ended up as a detached reader.
I can't say I recommend this book. It dragged on for too long and there was a huge chunk of the book that could have been cut out. Compulsion obviously isn't the only SG book that I didn't enjoy.
Here are some other Southern Gothic Paranormal books that were not my cup of tea:
The Dolls by Kiki Sullivan
Beautiful Creatures by Kami Garcia & Margaret Stohl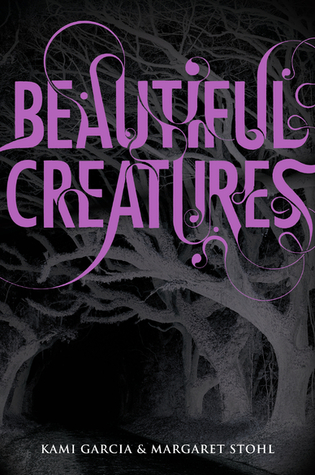 Please tell me I'm not the only weirdo who can't click with Southern Gothics! What's your opinion on them? Maybe you've had better luck and can recommend me some good ones? Have you read theCompulsion?
xoxo
Jen