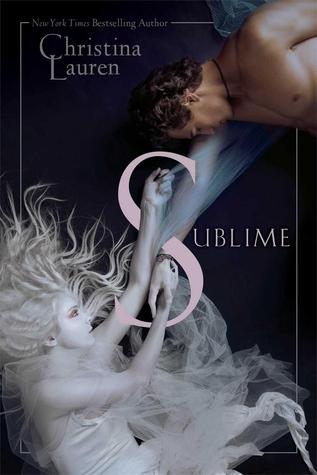 Sublime by Christina Lauren
Publisher: Simone & Schuster Books for Young Readers
Release Date: October 14, 2014
Pages: 336
Source: Edelweiss/S&S BFYR
Rating: 3 out of 5
Ghost stories kind of fell away after the dystopian trend came around, so I was surprised to see Sublime in the YA world in 2014, well in the midst of dystopians. The cover drew me in like no other; nevertheless, while there are some good qualities inSublime, I also had some issues with it.
I think the world Christina Lauren has created is unique and really interesting to read about–Walkers, which are essentially ghosts. There are a lot of areas of this idea that could have been explored, I think, but the plot hindered it. The Walkers concept had a lot of potential, but it fell short for me.
More specifically on the plot, it was so centered on romance! While I love my romance, I don't like it to take over the entire story; in this case, it certainly did. Additionally, the romance was a bit insta-lovey, even if Lucy and Colin were destined to be with each other. I never know how I feel about these romances: if they are meant to be, is it still considered insta-love? I know that Christina Lauren's other books are New Adult so their style is prominent especially in the romance department, but it hindered the world-building in Sublime.
Sadly, I couldn't connect on a deep, personal level with any of the characters, either. The story is told in third person, and I feel like this tactic didn't work well in the story.
I feel like I didn't get any closure at the end of the story either. It's a bit confusing, but the sad part is, I didn't really care enough for the characters to begin with to even wonder what the rest of their lives will be like.
Sublime has indeed haunting, chilling, beautiful descriptions of the boarding school in wintertime, and had a high potential idea of the Walkers, but the romance became the main focus of the story, preventing me from enjoying the story much. I recommend Sublime to readers who like a little slower-paced romance ghost story.