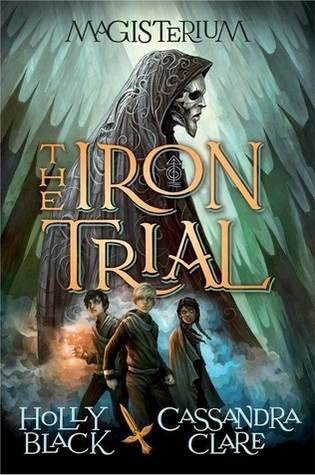 The Iron Trial by Cassandra Clare & Holly Black 
Publisher: Scholastic Press
Release Date: September 9, 2014
Pages: 304
Source: Netgalley/Scholastic
Rating: 3 out of 5
I was extremely excited for 
The Iron Trial
 because it's freaking Cassandra Clare–albeit Holly Black is the main author for this piece. STILL. Fangirling!! And I haven't touched a MG in a while, so I was really enthusiastic.
However, I found the story to be really slow pretty much throughout the entire book. That has to be my biggest problem, because although there were many action scenes, I didn't find my heart racing at any point. I was bored. Additionally, there are many similarities to Harry Potter, which just left me even more disappointed.
The few things I did like about it were great, though. The magic and fantasy elements are pretty interesting, and that twist at the end! I didn't see it coming, but now that I think about it, Black and Clare were dropping hints everywhere.
While there were some positive qualities in The Iron Trial, I don't think I'm interested enough in this series and world to continue on with the series. The slow-paced story and similarities to Harry Potter just aren't going to cut it for me. Try this book out if you want quick, cute, fantasy!