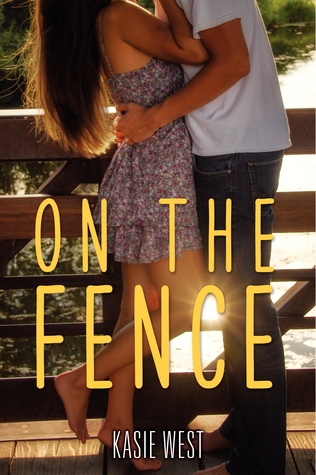 On the Fence by Kasie West
Publisher: HarperTeen
Release Date: July 1, 2014
Pages: 296
Source: Edelweiss/HarperCollins
Rating: 3.5 out of 5
You guys, I finally read a book by Kasie West! While I expected a bit more from 
On the Fence
, it was overall still a great, quick, cute read.
WHAT I LOVED
On the Fence had it's good parts in the story for sure. It's pretty rare to read about a YA protagonist with so many siblings, so I really loved how Charlie, the female MC, had not one, not two, but THREE brothers. This added to the story in that it made it lighter, yet more unified among Charlie's family.
Additionally, I really loved Charlie as a character! She's sporty, athletic, and while doubtful and unsure of her identity, it made her all the more realistic. Most teens in the real world are still trying to find who they are, and this made her very relatable. Also, I appreciate her love for all kinds of sports!
WHAT I HAD ISSUES WITH
The main letdown for me was the plot and the pacing in general. It was slow, and not much was happening. Charlie seemed to be having a pretty typical summer. And the people she meets, the side characters, didn't intrigue me, either. It was all a bit platonic and dull.
It's also no secret that Charlie falls for her long-term friend and boy-next-door, Braden. The romance was rather predictable; and although they have known each other since they were kids, I didn't really believe their romance enough. It almost didn't have enough substance. Their fence chats were cute, but not substantial enough. It wasn't really until the very end (like last 5%) when I started shipping them.
On the Fence is a cute read, no doubt, and definitely great as a summer read. I had problems with the pacing and the believability of the romance, but I can see Kasie West's appeal as a contemporary writer. I'm curious to pick up her other books for sure!