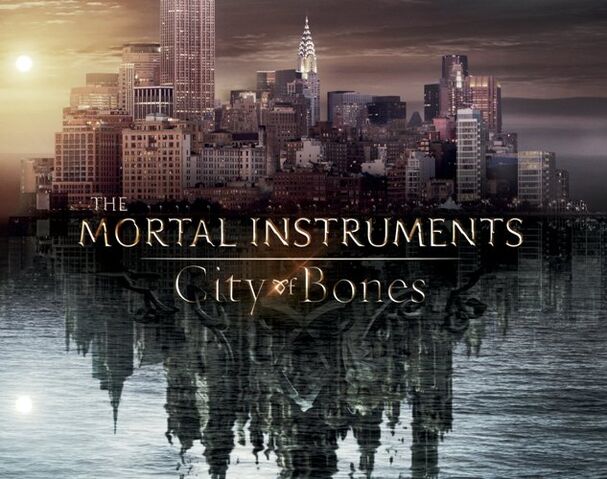 I am currently in Fangirl Mode.

And, as you can probably tell from the image, I'm obsessed with
The Mortal Instruments
series right now. Which most definitely means that there will not be a lot of reviews posted lately on the blog. I'm not writing reviews for any of the books in the series, mostly because there are already so many of them, but I'm considering doing discussion posts for the first three and then the last three? We'll see. (Comment below if you want to see my thoughts in a review!)
But yeah, I'm currently reading City of Glass. I actually read the first three books in the summer of 2013 (so pretty much exactly a year ago), and I stopped there because I didn't want to get to book five and be like I NEED CITY OF HEAVENLY FIRE. But noooww, now that COHF is now out, I'M BINGE READING THE ENTIRE SERIES!
YAAAAASS!!



It's crazy to think about how
immersed
 readers get when they start fangirling about a fandom/series. I am officially a Shadowhunter fangirl. All I want to see, hear, breathe, and feel is the Shadowhunter world. I've even decided to rewatch the movie, even if it was only okay the first time I saw it. I AM SO OBSESSED RIGHT NOW. I need more Clary & Jace in my life. It's gotten to the point that I'm pretty sure I had a FREAKING SHADOWHUNTER DREAM. WHAT WHAAT. cray.
And before anyone asks, NO, I HAVE NOT READ The Infernal Devices. STAHP PUTTING ME TO SHAME. I KNOW IT, AND NOW YOU KNOW IT. I am ashamed.
BUT! I will most definitely make time to read them this summer if I can. So many of you say that TID is better than TMI and I'm just like,
WHAT. HOW IS THAT HUMANLY POSSIBLE.
You can imagine how excited I am to finish
TMI
and start
TID
.
SO TELL ME! Are you a Shadowhunter fan? Do you like The Infernal Devices better than The Mortal Instruments? ARE YOU ALSO A FANGIRL WHO UNDERSTANDS MY FEELS?